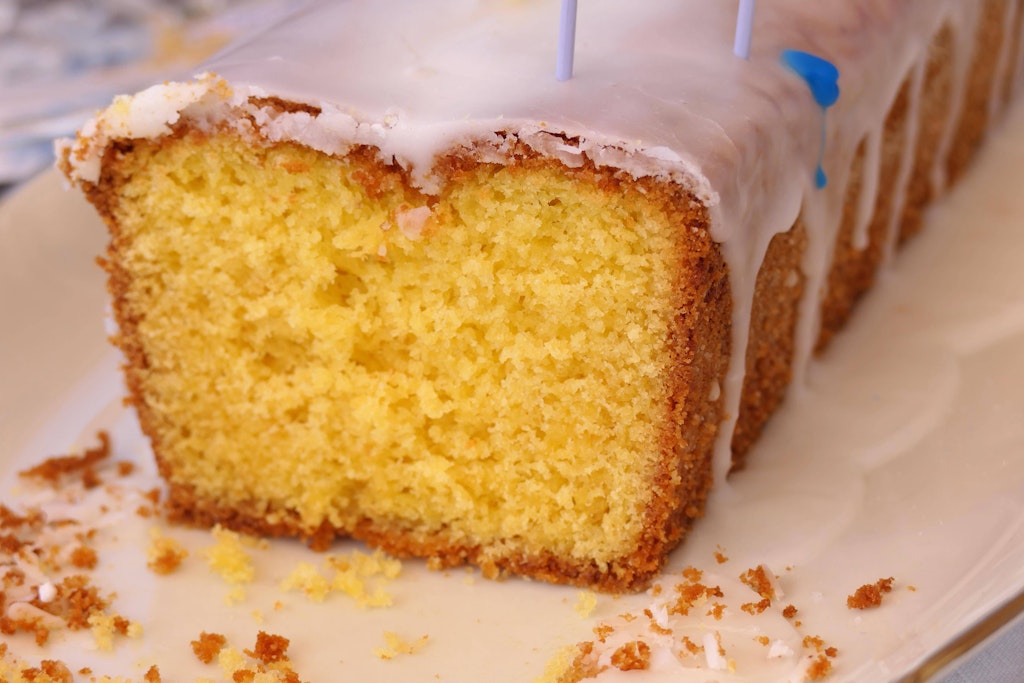 Have guests announced that they will have coffee on short notice? Then you need a quick, delicious bread cake. This lemon cake tastes wonderfully juicy and fresh. And best of all: it can be done in less than ten minutes. While the oven does the rest, you can set the shade for the coffee table.
Read also: Creamy herring with boiled potatoes – This is how you make the classic yourself!
Lemon Sour Cream Ingredients
3 raw organic lemons, 180 grams of butter, 175 grams of sugar, 3 medium eggs, 200 grams of sour cream, 100 milliliters of milk, 270 grams of fine wheat flour, 30 grams of corn flour, 2 teaspoons of vanilla sugar, a pinch of salt, 1 packet of baking powder and powdered sugar for dusting
And that's how you bake a lemon sour cream cake
Wash the lemons with lukewarm water, which gives them that wonderful holiday feeling, dry and rub off the raw peel with a grater. Enjoy the smell. Additionally, squeeze out the juice of half a lemon and set aside.
Beat butter with sugar until creamy, about 5 minutes. Then add the eggs. The best individually. Sour cream, milk and lemon juice come into a bowl. Keep mixing happily. Stir in the lemon zest as well.
The mixer will now have a short pause while you mix the flour with the cornstarch, vanilla sugar, salt and baking powder. Stir the mixture briefly and pour the dough into a buttered bread pan.
The lemon cake can now be baked at 180 degrees for 45 minutes. After 20 minutes, it is cut lengthwise down the middle. Let the cake cool in the pan for 20 minutes before removing. Sprinkle the cooled lemon cake with icing sugar.
Also try: Brilliant idea for a garden party! A sturdy and quick sandwich cake – here is the recipe with smoked salmon, avocado and cheese >>
Make your own lemon glaze
The cake also tastes great with a lemon glaze. Mix 2 tablespoons of lemon juice with 100 grams of powdered sugar.
If there is no sour cream in the fridge, sour cream or crème fraîche is also suitable. Instead of lemons, raw oranges also taste delicious and give the cake a great aroma.