Espresso with orange juice
Bumble Coffee – the trend drink of the summer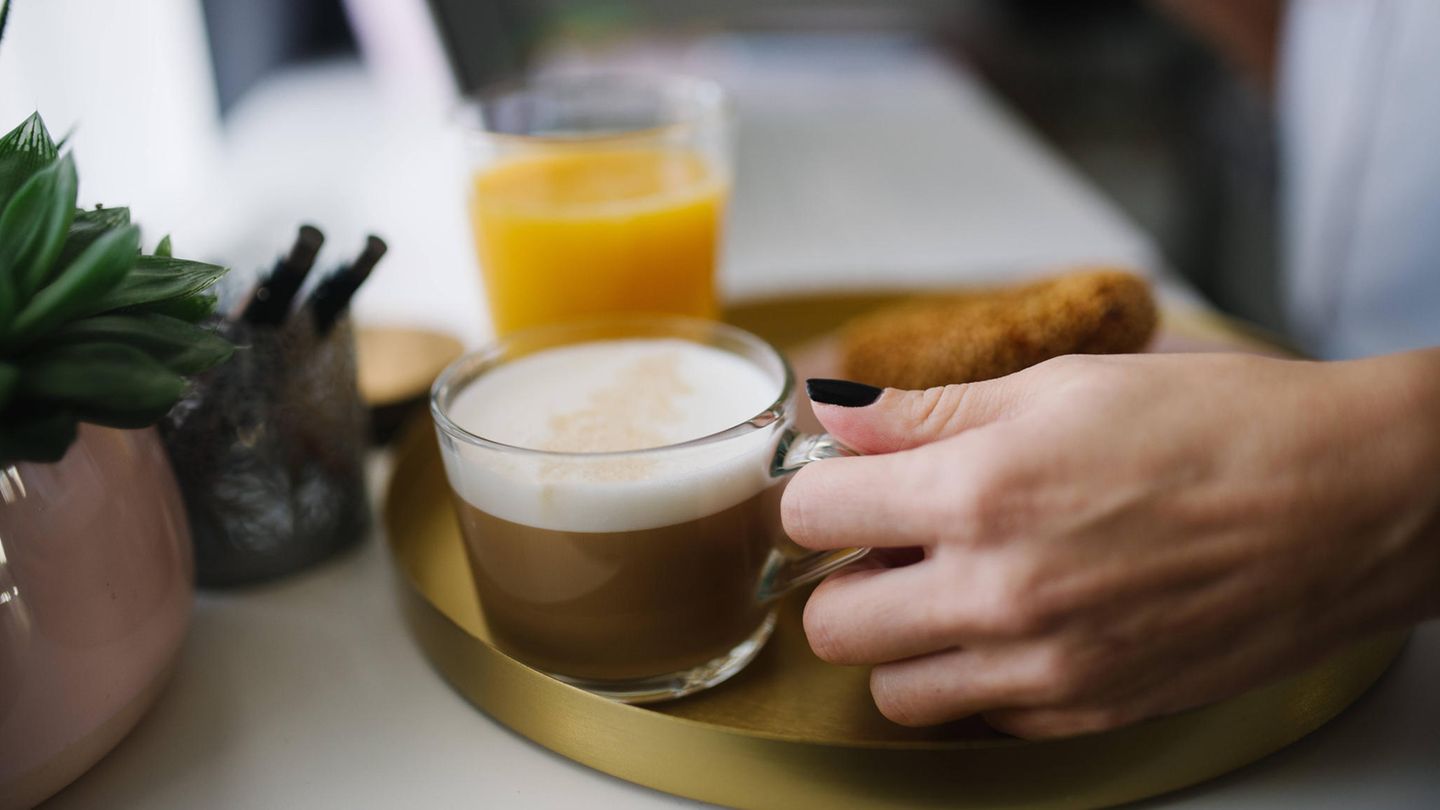 Bumble Coffee could be the summer drink of the year. The refreshing coffee version is easy to prepare and consists of only two ingredients.
The sun is shining, the temperatures are rising and with it the desire for ice cold coffee. Time to take a look at the trend drink of the summer. Bumble Coffee is the name of a creation that master baristas consider to be their new favorite refreshment for the hotter months.
Apart from cold brew, espresso tonic and Dalgona coffee – a foam coating made from instant coffee – this year it is a fruity drink that will win the hearts of coffee lovers. Even if the composition may seem unusual at first glance: orange juice on espresso.
Bumble Coffee contains only two ingredients

A cold brew "packs an incredible amount of flavor with just two ingredients," says coffee expert Nicole Battefeld. As the champion of the German Brewers Cup and the "Rolling Pin Award" as "Barista of the Year", the Berliner is very familiar with the coffee trade. After Bumble Coffee shared it on his Instagram profile, the creation gained a lot of attention.
Therefore, the master barista made a short video showing the preparation. The ingredients are "supposedly simple": a large chunk of ice, a double espresso and fresh orange juice. The quality of the ingredients is important. Coffee and cocktail expert Timon Kaufmann, who also captures this trend in the video, emphasizes: "The drink stands or falls with each ingredient. "The simpler the recipe, the more carefully the ingredients must be selected.
Bumble Coffee is a versatile taste experience

In addition to high-quality coffee, the most important thing is fresh juice. Oranges should be squeezed just before cooking, otherwise the fruit will begin to oxidize and change its flavor. For Bumble Coffee, first pour the juice into a glass with ice. Then pour espresso over it. There are two layers that visually resemble the color of a bumblebee. "Bumble Bee" in English, hence the name of the cold drink.
According to Nicole Battefeld, the gentle acidity of an orange goes perfectly with a bitter espresso. Juice also ensures freshness. The mix of sweetness, acidity and coffee notes "appeals to all taste receptors," explains Timon Kaufmann. This makes the summer drink a versatile taste experience, including a smooth mouthfeel.
If you are curious about the coffee trend of 2022, you can make the drink at home. But you could also put a refreshing summer drink on the menu of cafes, bars, etc. The simple preparation "is also easy to apply in the catering sector," says the master barista.
Sources: Nicole Battefeld, Youtube (I), Youtube (II)