food cans
Tuna "in its own juice": what does it really mean?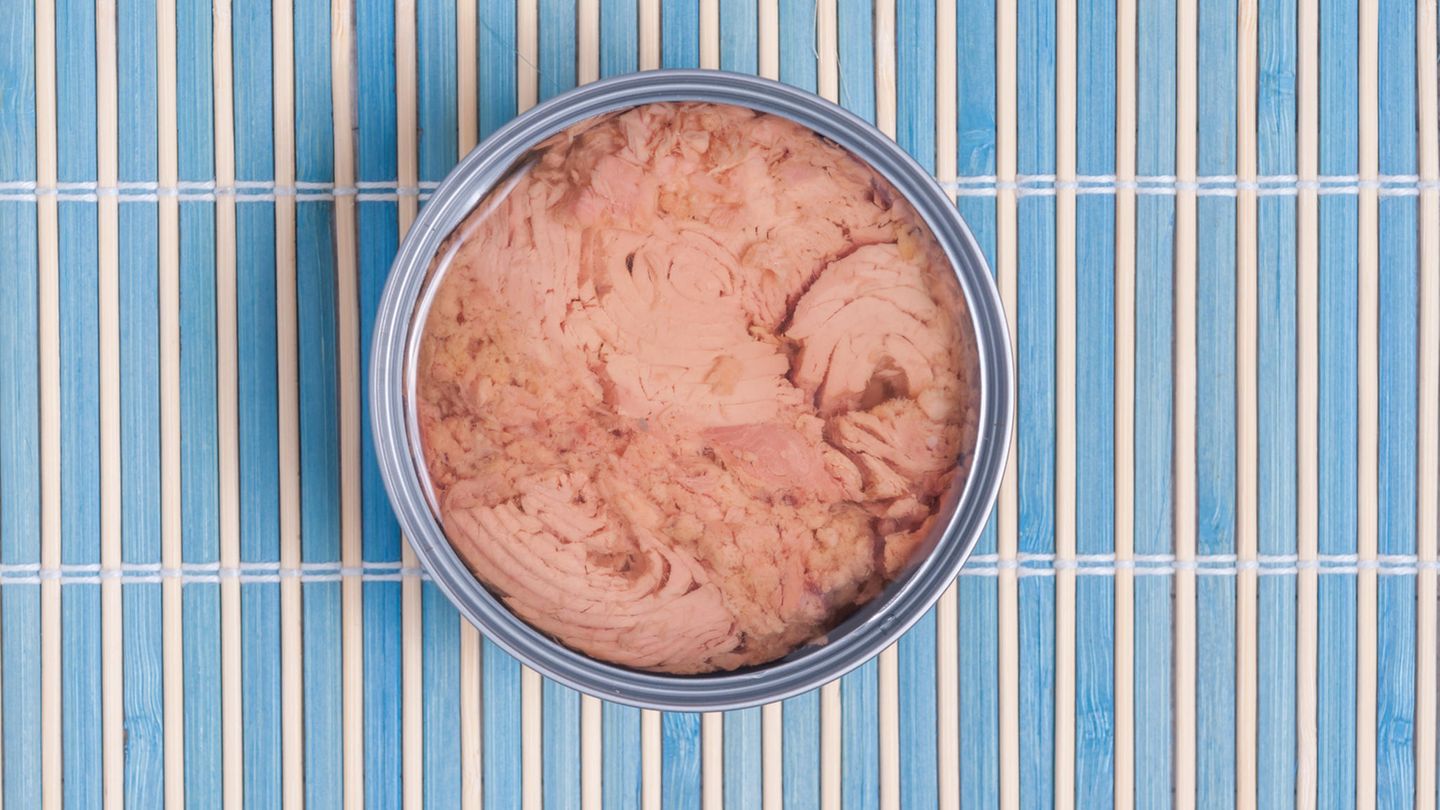 Buying canned fish is a sustainable purchase decision. But what is the difference between canned fish "in oil" and "in its own juice"? Let's explain.
There is hardly anything more sustainable than buying canned fish. In addition, of course, spot fresh eating. Ideally, the fish is caught when it is in season and is immediately preserved and packaged.
Canned fish usually floats in oil: tuna, sardines, anchovies, herring or mackerel. But what does it mean when you say "in your own juice"? For example, tuna meat contains almost no liquid. Therefore, a little water is always added to the cans. Containers must be hermetically sealed and sterilized to ensure a long shelf life. You can do this by heating the canned fish to over 100 degrees Celsius.
More flavor and less calories

"The fish was wiped dry without water," says Sabine Hülsmann, a food expert at the Bavarian Consumer Advice Center. The statement "in its own juice" is equivalent to the statement "in water" or "soak". . fewer calories than "tuna oil" to which sunflower oil or olive oil is added. Canned tuna loses its red color during production. However, valuable omega-3 fatty acids are not lost during preservation. They are also largely preserved during the preservation process. production process.
In addition: Canned fish "in its own juice" retains its flavor and the taste of the oil does not give them too much strength. If you want even more taste, you can let the fish cook in a jar. Canned fish is also economical during transport: they can be easily stacked and do not need to be stored in the refrigerator. This saves energy costs.
See seals and certificates

Of course, canned fish is not always canned fish. When buying, you should look for the small blue fish logo on the Marine Stewardship Council (MSC). MSC-certified fishing is only allowed to catch fish that do not affect the fish population. In addition, they must use environmentally friendly fishing methods. Edible fish from aquaculture is covered by an ASC certificate, which ensures that the fish is reared responsibly. ASC stands for Aquaculture Stewardship Council.