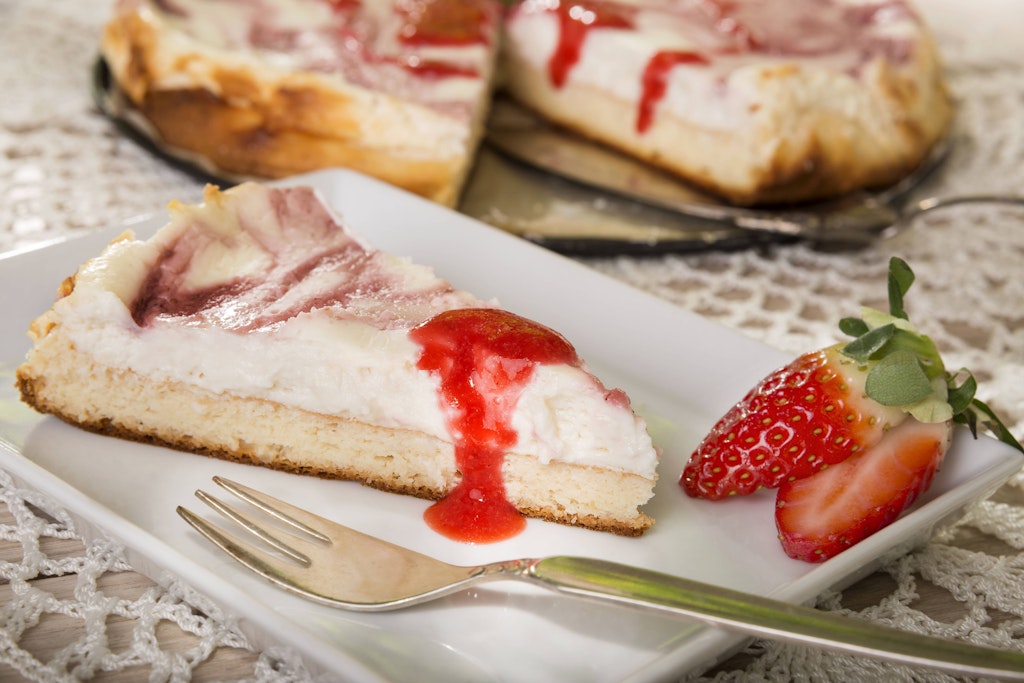 Pay attention to the calories in your diet. Maybe you even want to lose a few kilos? It seems that nibbling is now strictly prohibited. But that's not the case at all. If you have the right recipes.
Our cheesecake is definitely one of them. If we tell you that you'll eat under 200 calories with this delicious cheesecake, we can now indulge in a guilt-free snack, right?
Read also: Macaroni pasta salad recipes: with asparagus and ham or curry marinade – it's so delicious! >>
A brilliantly delicious cheesecake is also very easy to make in just a few steps. Assuming you cut the cake into 12 slices, each slice actually only contains 190 calories. And it tastes fantastic too!
If even that is still too much energy, you can cut calories even further. Just replace the "regular" sugar with the calorie-free version erythritol. Then cheesecake is not even a small sin anymore.
Here's the recipe – you have to try it!
Read also: Grandma dear: She herself likes this cheesecake with poppy seeds – we have the recipe! >>
Fitness cheesecake – recipe
You need it
80 grams of soft butter, 100 grams of sugar (or sugar substitute, e.g. erythritol), 500 grams of low-fat curd, 50 grams of durum wheat semolina, organic lemon peel and juice, 2 eggs, 50 grams of strawberry jam, 2 teaspoons of cornstarch
Read also: Grandma's Raspberry Heart Cheesecake: Cheesecake with tradition and love! >>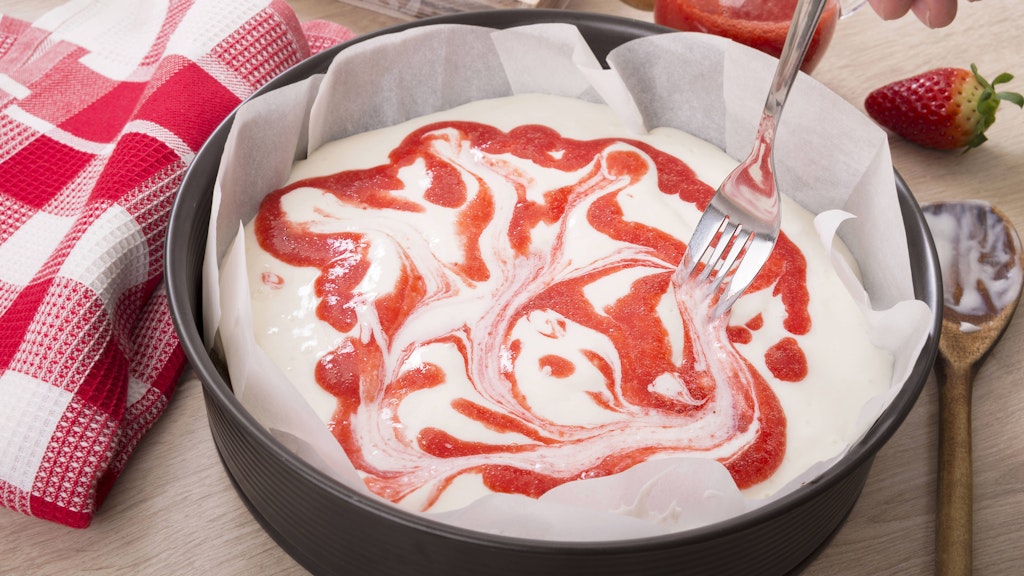 Read also: Grandma's covered apple cake: sweet, juicy, crispy and without any frills – that's how delicious it is! >>
This is how it is done
Heat the oven to 180 degrees.
Put soft butter, soft wheat semolina and sugar in a bowl and mix everything with a hand mixer until creamy. Then add the lemon peel, squeeze the lemon and pour the juice into the mixture. Then mix in the curd and eggs. Mix everything well.
Lastly, add the cornstarch to the bowl and fold it in.
Heat the strawberry jam in a small saucepan.
Now first fill the cream in any spring form. Spread warm jam on top and pull through the dough with a fork. There are no limits to your imagination. Spiral patterns are finally beautiful.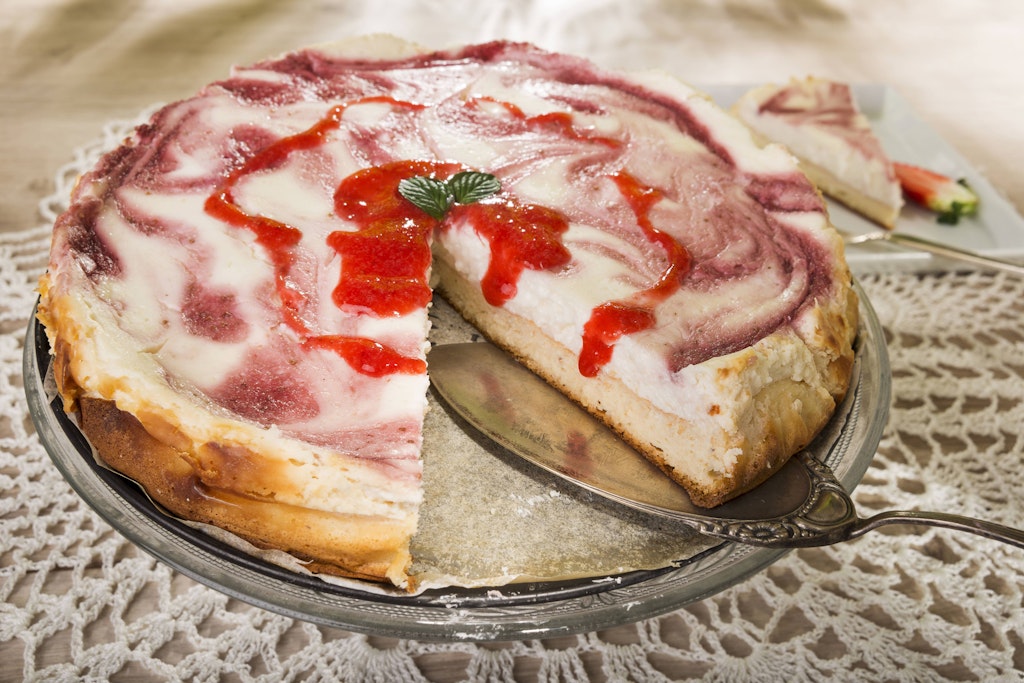 Our fitness cheesecake must now bake in the oven for about half an hour. Keep an eye on the cake. When it has risen and turned golden brown, it is ready.
Then open the oven door slightly to prevent the cake from collapsing. Allow to cool slowly in the oven.
Then cut out a piece, decorate it with a small piece of jam and place it on a plate. Ready to serve. We wish you bon appetit!