A culinary journey to the Mediterranean
Enjoy Italian: Spaghetti al tonno quick recipe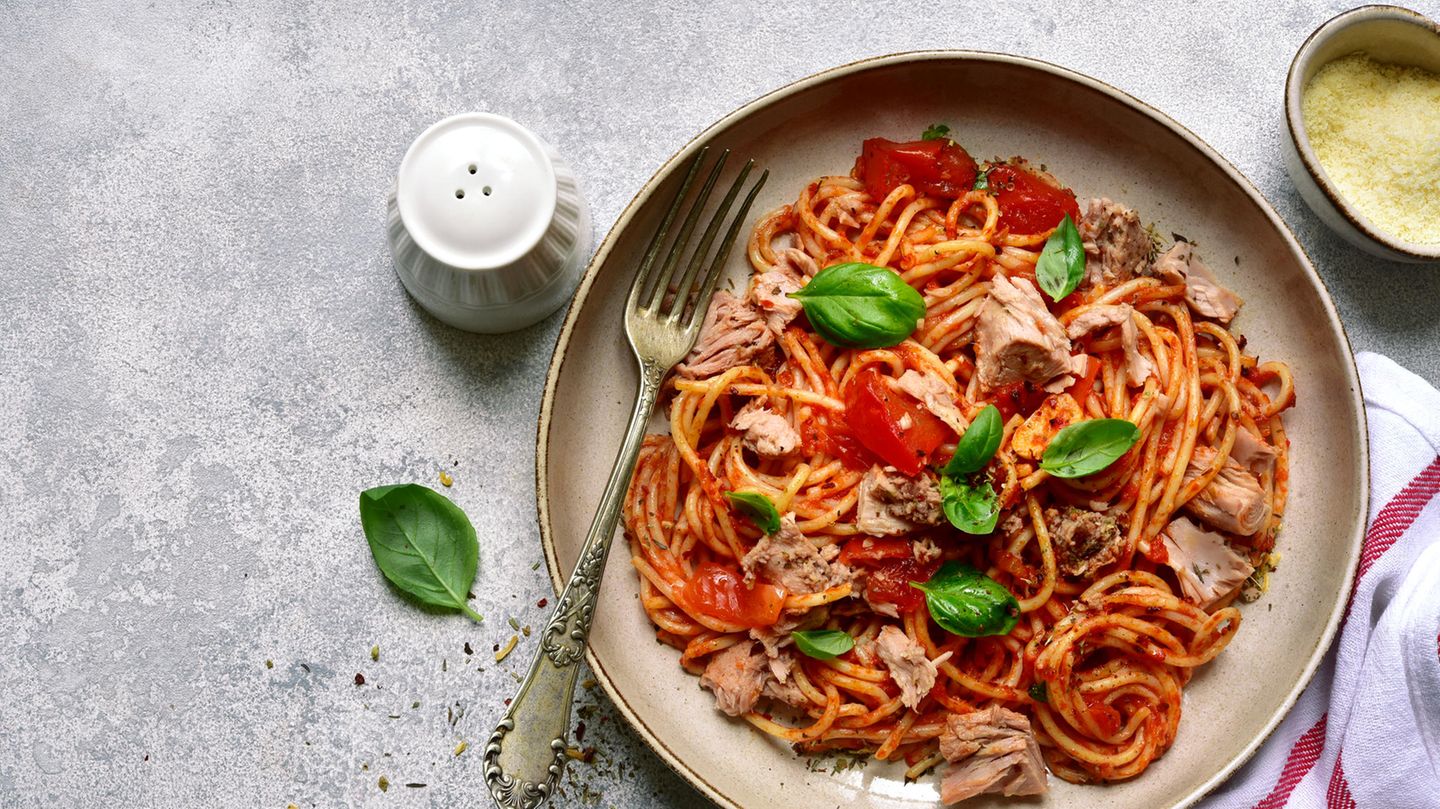 Italian cuisine is considered one of the best in the world. Spaghetti al Tonno takes us to the land where lemons bloom. A culinary journey that invites you to dream and brings with it a longing for the beach, sun and "Dolce Vita". Recipe.
Italy – it sounds like vacation, sun, beach, ice cream and of course lots of pasta. There is hardly any other European country that vacationers associate with as much happiness as Italy – and this is also what characterizes the boot-shaped country: an attitude to life that carries a lot of lightness, warmth and pleasure.
Italy, with its eternally long coastlines, has been one of the biggest nostalgia spots for Germans since the 1950s. With around 12.4 million German tourists in 2019, we are number one in Italy's international tourism rankings. But why are we so enamored with the land of lemon blossoms?
On the one hand, there is an incomparably beautiful nature that combines the most diverse landscapes from the mountains to the coast. The Apennines cross the Italian peninsula lengthwise, the Alps in the north belong to Italy. The mountains flatten towards the sea, turning into a soft hilly landscape and long fine beaches – as far as the eye can see. Rugged cliffs with idyllic hidden bays, terraced vines, orange and lemon trees, wild herbs, olive groves and pine forests growing inland. Are you dreaming yet?
Dolce Vita – sweet life

If only there was an attitude towards life – Italians know how to live well and enjoy life. Joy, bright faces and lots of compliments, that's how you are welcomed. And last but not least, the language: full of temperament and enthusiasm, but at the same time so sonorous and romantic.
The crème de la crème is probably the food. It is celebrated literally – it is not for nothing that food is always talked about in Italy. Here, a meal is above all about pleasure and a sense of community, it requires time and leisure, accompanied by bottles of Italian wine and plenty of conversation. Antipasti, Caprese, Parma ham with melon or carpaccio, thinly sliced ​​raw meat drizzled as an appetizer. Lots of bread and dolci, dessert, at the end. Tiramisu, fruit with panna cotta, sorbet, zabaglione, pastries, fruit or cheese. You could fill an entire table with that alone. The star of the kitchen is, of course, pasta – and that's what this recipe is for!
origin of pasta

Although the Chinese are officially the inventors of noodles – the Venetian Marco Polo is said to have observed how noodles were made in China on his legendary travels in 1295 and how they brought pasta to Italy when they returned home – but no other country stands out for pasta as much as Italy. By the way, historians now suggest that the history of Italian pasta probably began before Marco Polo. It is said to have been introduced by Arab invaders and traders in the 9th century. The Syriac text mentions so-called itrya, dried noodles made from durum wheat semolina. Wherever pasta comes from, we thank the inventor.
Culinary trip to Sicily

Spaghetti all Tonno takes us to Sicily in terms of taste. The dish is a traditional Sicilian seafood dish and could hardly be more Mediterranean. Spaghetti, aromatic tomatoes, olives, fresh basil, oregano, capers and, of course, Italian hard cheese. Plus tuna – probably the most popular fish in Italian cuisine. However, the best thing about the recipe is probably its simplicity and complexity: in less than 20 minutes, the food is steaming on the table and ready to be enjoyed.
Recipe for spaghetti al tonno

Ingredients for two servings

300 grams of spaghetti (raw weight)
300 grams of tuna in its own juice
30 cocktail tomatoes
Ten stoneless black olives
60 grams of dried tomatoes
Three tablespoons of tomato paste
60 grams of capers
Two cloves of garlic
Onion
A bunch of basil
Three tablespoons of olive oil
Dried oregano
Chili or peperoncino
salt and pepper
a little sugar
Parmesan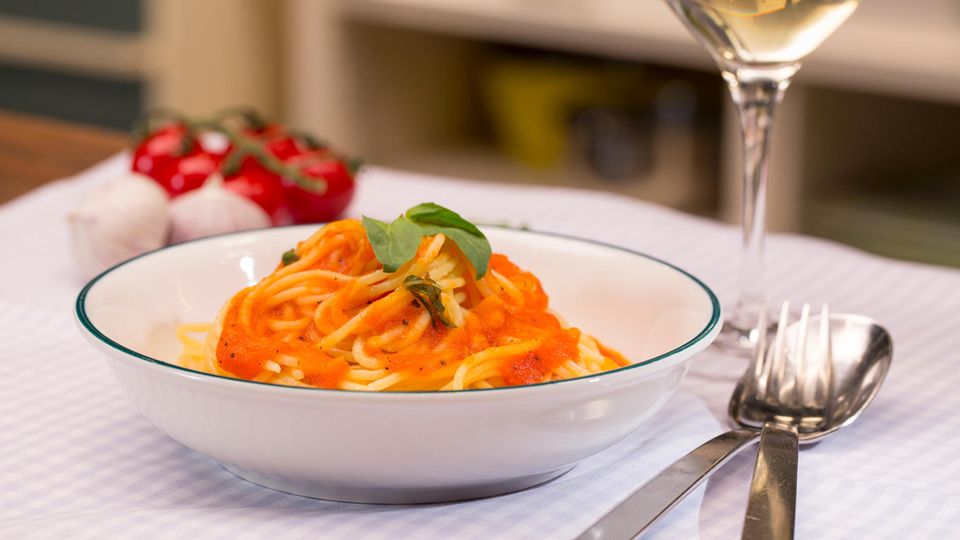 preparation

Place the noodles in boiling salted water and cook until al dente, or firm to the bite.
Meanwhile, peel and finely chop the garlic and onion. Wash and halve cocktail tomatoes.
Fry garlic and onion together in olive oil and mix with tomato paste.
Add the halved tomatoes and brown briefly.
Drain the tuna and squeeze it well. Cut the olives into small pieces. Pour off the caper water. Wash and pluck the basil.
Mix tuna, olives and capers with sun-dried tomatoes. Season with salt and pepper and oregano and add to the rest of the sauce along with the basil. Add a pinch of sugar.
Deglaze with a little pasta water and continue to simmer on medium heat.
Add the pasta to the rest of the ingredients in the pan and mix well with the sauce.
Arrange on plates and garnish with more basil and parmesan.
Serve immediately.
Sources:Add