Straight juice is the best choice
Stiftung Warentest: You can get the best apple juice for less than a euro – it's not the tastiest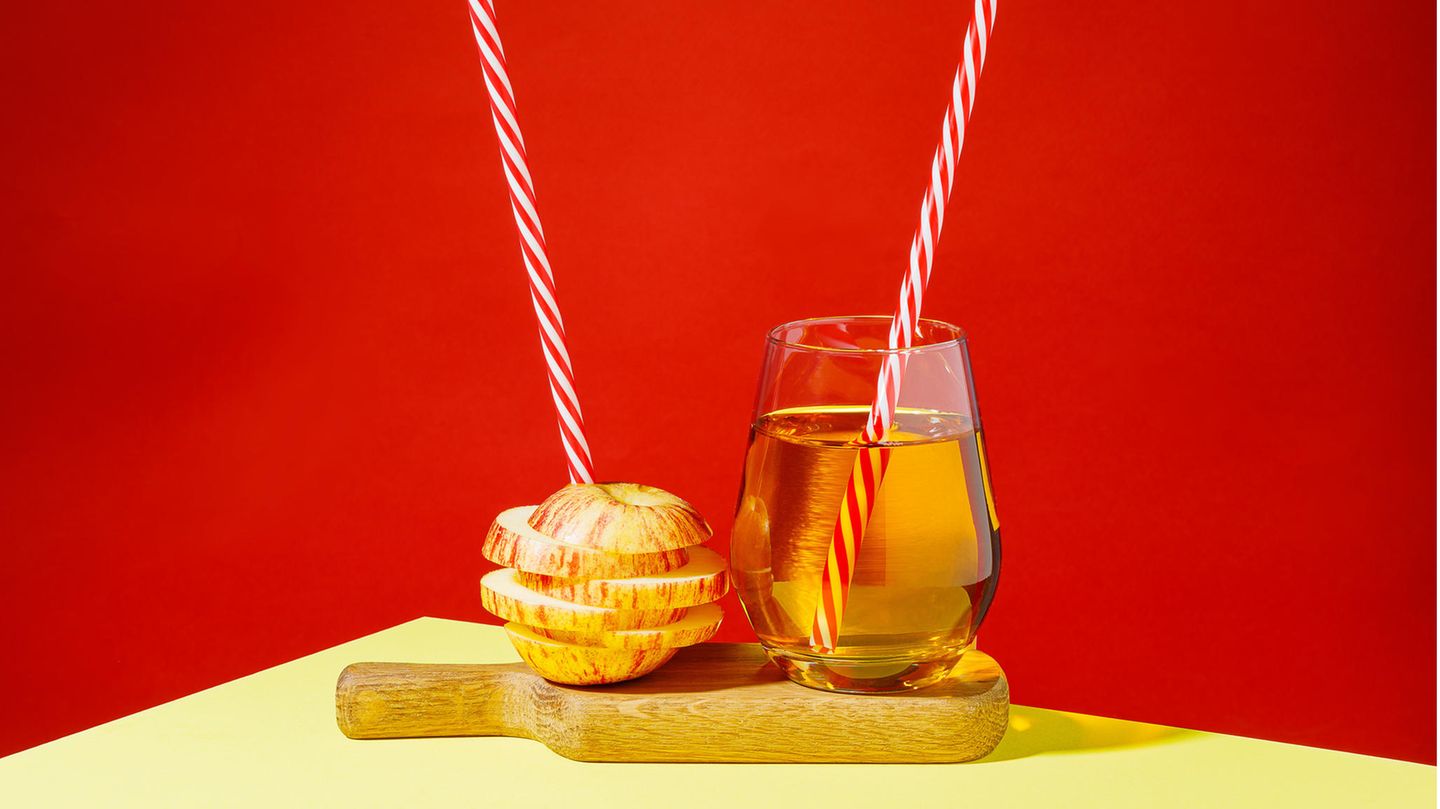 Apple juice is a classic. But is it as good as its reputation? Stiftung Warentest thoroughly examined the juices and found a lot of mediocrity. Once again, the worst brand is the one most trusted by consumers.
Exotic species such as mango and pineapple can beat him. The apple is and remains the favorite fruit of the Germans – and it's healthy. "An apple a day keeps the doctor away", if you eat an apple every day you don't need a doctor, as the English proverb says. But what about apple juice? Stiftung Warentest has gone through the product range, the result is sobering. Of the 26 apple juices, only 6 were good and one was even bad – and that's from a brand that consumers particularly trust.
For comparison, product testers tasted and analyzed 16 cloudy non-concentrate juices and 10 concentrate juices in the laboratory. Few can convince. About every fourth juice was good, the production method was common. All the good juices were non-concentrate. The pressed juice is pasteurized and bottled directly, rather than first being pressed into a viscous concentrate to be diluted again later.
The most expensive apple juice tastes best

What consumers should be happy about: In comparison, the best apple juices cost less than one euro per liter. The rating is led by Lidl's own brand "Solevita Premium" (99 cents) and Wesergold (96 cents), whose discount product tastes a little better to the testers. But only one tasted the way testers say a very good apple juice should taste, namely "biting into a ripe apple": Van Nahmen's naturally cloudy straight juice. But it also costs nearly four euros per liter and is therefore also the top price.
According to the product test, most of the tested apple juices are "mediocre". Not very good, but not very bad either. 16 reached the decision "satisfactory", three are still "sufficient". However, apple juice is by far the worst. It is, above all, Alnatura's "naturally cloudy Demeter apple juice", a brand trusted by consumers. Alnatura (not for the first time) gets a resounding slap from Warentest. Quality Rating: 4.9 (Poor). According to the analysis, the juice has not "yet" spoiled, but there are "indications of microbial contamination that indicate inferior apples or poor processing."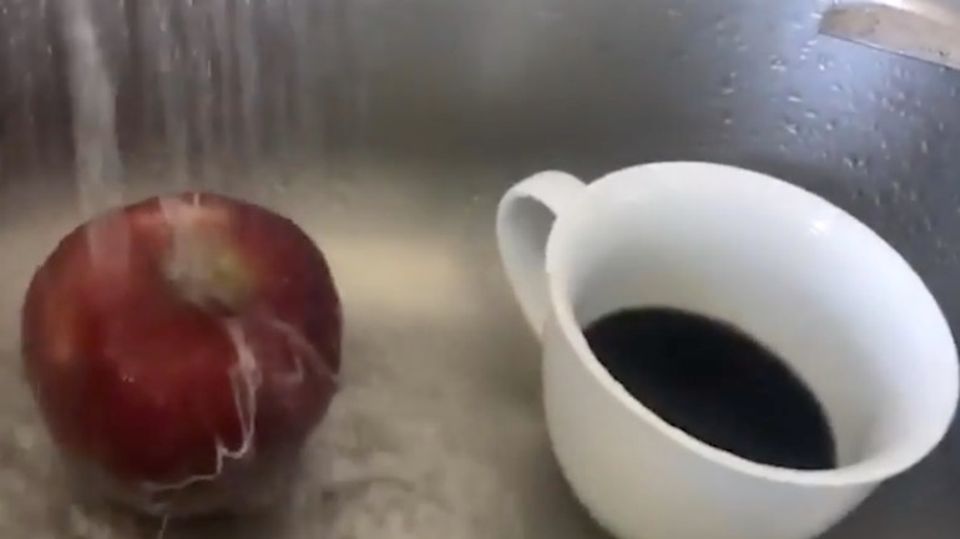 Apple or apple juice: healthy is relative

Apples, especially old varieties such as Kaiser Wilhelm or Goldrenette, contain many plant substances that, for example, protect cells from free radicals. Such plant substances are also found in apple juices, but mainly in cloudy substances. From a health point of view, according to Warentest, naturally cloudy juice is therefore preferable to clear juice. But even "a good straight juice can't replace a whole grain."
In any case, apple juice should not be drunk in large quantities. He's a candy bomb. The sugar content, which by the way only comes from fruit, is about 10 percent as high as that of cola. Instead of drinking the juice straight, Warentest recommends a self-mixed apple spritz.
You can find the full test for a fee test.de.