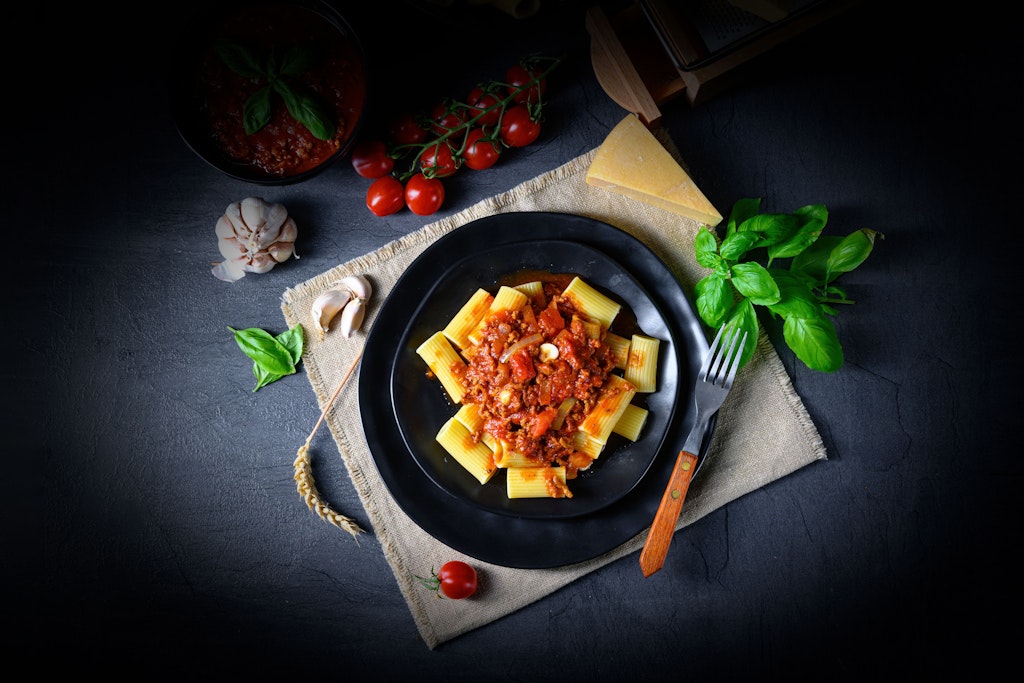 A sturdy bolognese sauce sounds to many in the fall, a recipe for the soul, but a little too hard for the summer. Or? No, it doesn't have to be. We have a great option for you. Tomatoes, peppers and zucchini – summer vegetables make the season shine and make the sauce really tasty and light.
Read also: Two recipes for rice salad: with salami and paprika or cheese and nuts – delicious and light for hot days! >>
It contains a lot of vitamins, is so healthy – and saves a lot of calories. And by the way, it's absolutely delicious. Try it. Worth it!
What you need (for 4-6 servings)
80 grams of striped bacon, 150 grams of onion, 2 cloves of garlic, 2 tablespoons olive oil, 500 grams of minced meat (mixed), 3 tablespoons tomato paste, 250 milliliters of red wine, 3 cans of tomatoes (pieces), each 400 g), salt, pepper, 2 red peppers, 2 zucchini (450 grams), 1 pinch of sugar, 600 grams of spaghetti (or other pasta), 1 teaspoon parsley (chopped), Italian hard cheese (eg Grana Padano)
Read also: An ingenious recipe for hot days: This rice pan is light, delicious, healthy – and ready so fast! >>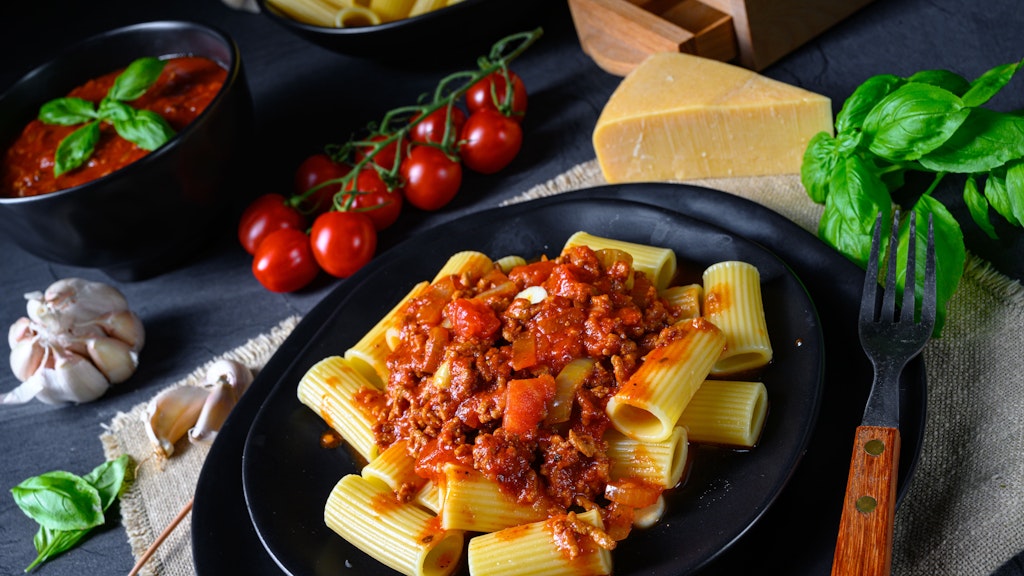 This is done
Cut 80 grams of striped bacon into small cubes. Also chop 150 grams of onion. In the same way, chop 2 cloves of garlic very finely.
Heat a little olive oil in a pan and fry the bacon and onion over medium-high heat until transparent. Add about half a gram of mixed minced meat and fry until crumbled. Then add the remaining minced meat and fry it. Finally, sweat a little garlic and 3 tablespoons of tomato paste.
Pour in 250 ml of red wine, which you boil almost completely over high heat. Then add 3 jars of chopped tomatoes (400 g each) and bring to a boil again.
Season the sauce with salt and pepper and simmer under the lid on low to medium heat for about 45 minutes.
Read also: Try the sugar cake again – it tastes like Grandma did! >>
In the meantime, clean and wash 2 red peppers and 2 zucchini (450 grams) and cut into 1 cm cubes. Then add it to the sauce and bring to the boil again. Then cook the peppers and zucchini on a low heat for about 5 minutes until they are al dente.
Season the sauce with plenty of fingertips of sugar.
Boil 600 grams of spaghetti (or other noodles) in plenty of salted water according to the instructions on the package. Then drain and drain.
Now mix the pasta and bolognese, spread all on plates and garnish with 1 teaspoon chopped parsley. Sprinkle on the table with freshly grated Italian hard cheese (eg Grana Padano).
We wish you a good appetite!