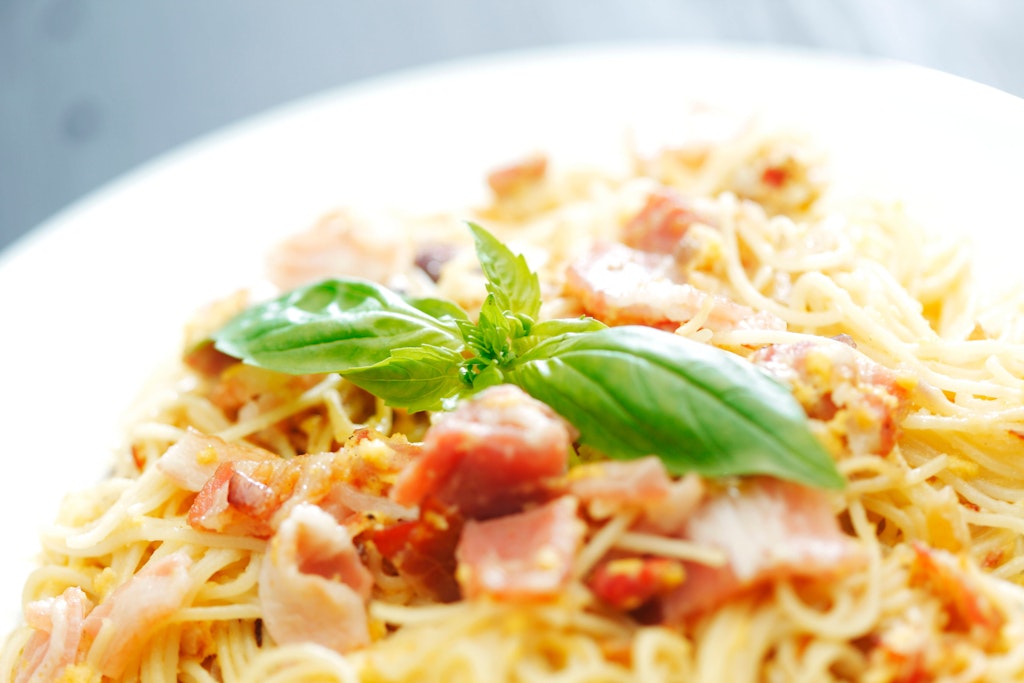 Do you also love spaghetti carbonara so much? But don't you really dare to do it yourself?
Carbonara has the reputation of being the most difficult pasta dish. The sauce fails so quickly, it becomes crispy or the ingredients separate from each other. Pasta where you have to be careful not to smear the sauce? Many people think this is silly.
Read also: "Quick Italian" home: pizza toast with ham and mushrooms – here's the recipe! >>
It could happen, right? But if you know our simple tricks, you can make deliciously smooth spaghetti carbonara without any problems. Promised!
Our Creamy Carbonara with Parmesan and Crispy Bacon requires only 6 ingredients and 20 minutes. You can handle it, can't you?
Read also: Delicious hit recipe like an Italian: basil pesto in ten minutes! This is how they conjure up a pasta classic on a plate >>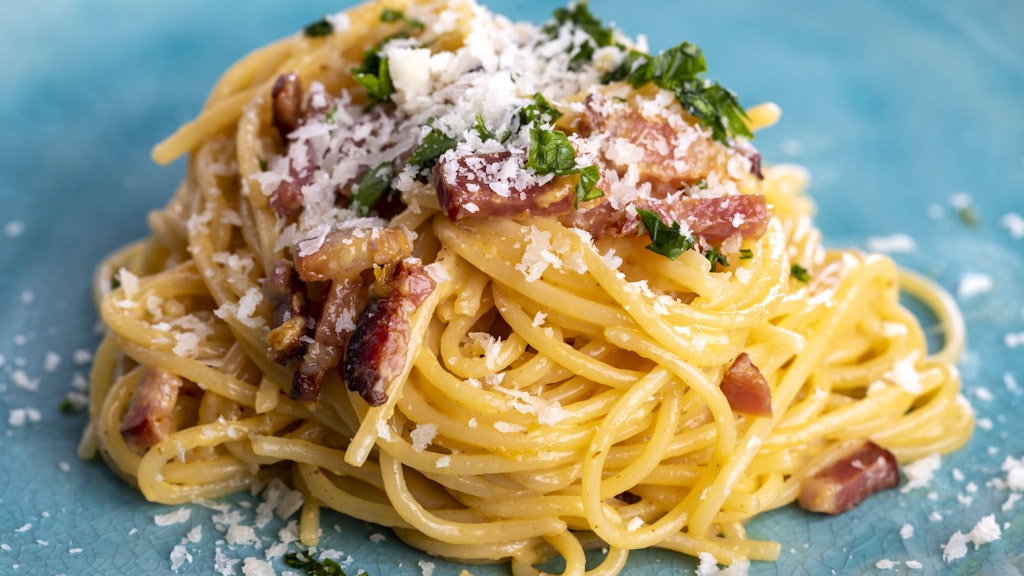 First, we acknowledge that our carbonara ingredient list is not 100 percent authentic to the Italian original. We use cream. And with Italians, who hardly or not at all come to Carbonara. But it tastes delicious and helps with success.
But according to your taste: Of course, you can also use just egg yolk. But don't complain if our recipe tastes better.
The easiest carbonara in the world – recipe
What you need (for 2 servings)
250 grams of spaghetti, 150 grams of bacon, 2 eggs, 200 milliliters of cream (or milk), 100 grams of grated parmesan, salt, pepper, nutmeg
This is how it is done
Cook spaghetti according to package directions. Take them out of the boiling water a minute too early, because the noodles will continue to cook later in the pan. And they should be al dente, not soggy.
Meanwhile, fry the bacon in a large pan until crispy. Then put it aside for now.
Beat the eggs, cream and parmesan. Season the mixture with salt, pepper and a little nutmeg.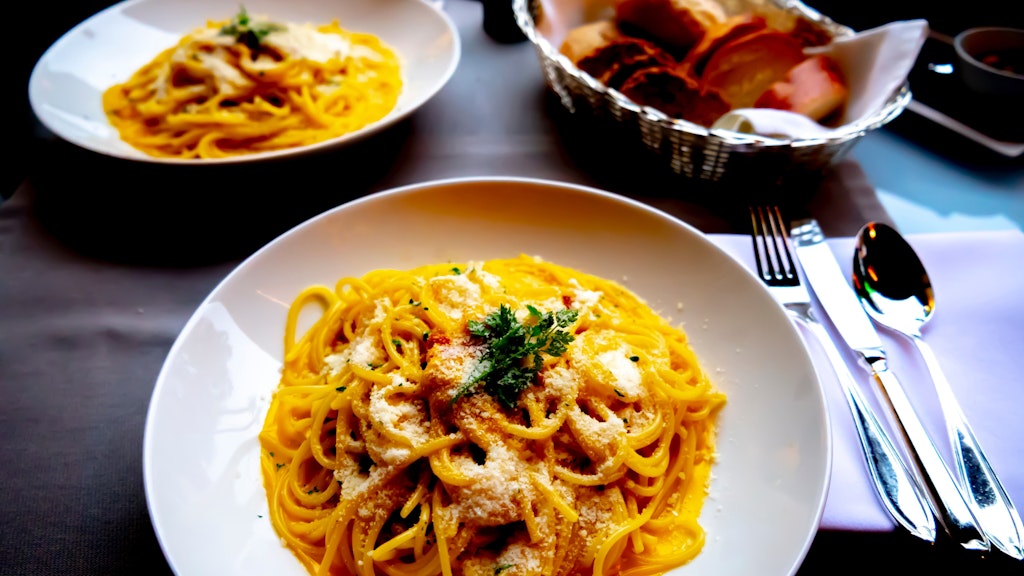 Now add the spaghetti directly from the pasta water to the bacon in the pan. You can take pasta water with you. Then add the egg mixture. Mix everything together and stir slowly on VERY low heat until the sauce thickens and has a creamy consistency. Be patient, it's worth it. Finally, season everything again, sprinkle some parmesan on top – and serve!
3 tips for real success
1. This dish has to focus on really good ingredients. Eggs must be fresh, bacon preferably mild, and high-quality parmesan, spaghetti and cream should also be chosen.
2. Avoid the big problem of spaghetti carbonara turning into scrambled egg noodles by mixing the egg mixture with the noodles and bacon over very low heat.
3. It is also important that the pasta comes into the pan wet from the pasta water. The pasta water makes the sauce creamy and does not set.