Thieboudienne is a Senegalese rice dish with lots of colorful vegetables. Here you will find a vegan recipe for a West African main dish.
Thieboudienne means something like "rice with fish" and is a popular national dish of the African coastal country of Senegal. Check out this article for a vegan version of the colorful rice pan.
Be as careful as possible with the ingredients in Thieboudienne organic-Quality. You support ecologically sustainable agriculture that treats the earth's natural resources with care. You can also easily get most of the ingredients locally grown during the season. This way you save unnecessary time and CO2-intensive transport routes. We show you when fruit and vegetables are in season in Germany seasonal calendar.
Thieboudienne: a vegan recipe
Vegan Thieboudienne
Preparation: about 30 minutes
Cooking time/cooking time: about 30 minutes
People: 4 servings
Ingredients:
1




medium onion

5 toes




garlic

1




red chili pepper

3




tomatoes

2




paprika

2




sweet potatoes

2




eggplants

1




carrot

2




medium zucchini

200 g




white cabbage

1




a small pumpkin

2 tbsp




Coconut oil

3 tbsp




tomato paste

100 ml




lemon juice




salt




pepper

1L




water

500g




basmati rice
preparation
Cut the onion into thin rings. Chop the garlic and chili into small pieces. Clean the rest of the vegetables and cut them into bite-sized cubes.

Heat 1 tablespoon of coconut oil in a large saucepan or large, deep skillet. Sauté the onion, about a third of the minced garlic, the chili and a handful of diced tomatoes over medium heat, stirring constantly, for 3 minutes.

Add all the vegetables except the remaining tomatoes and simmer for another 25-30 minutes over low heat, stirring occasionally. Tip: If the vegetables threaten to burn, you can simply add a little water to the pot.

Meanwhile, in an immersion blender or blender, blend remaining garlic, remaining tomatoes, tomato paste, lemon juice, a pinch of salt and pepper, and 8 ounces of water to a smooth paste.

Heat the remaining coconut oil in another medium saucepan. Add the tomato paste and simmer on low heat for 10 minutes, stirring constantly.

Add the basmati rice and 750 milliliters of water to the pasta in the saucepan. Let the rice simmer on low heat for about fifteen minutes until it is cooked. If necessary, add a little more water.

Once both the rice and vegetables are cooked, mix everything together in a large saucepan. Season the thieboudienne with salt. Ready!
Thieboudienne: possible variations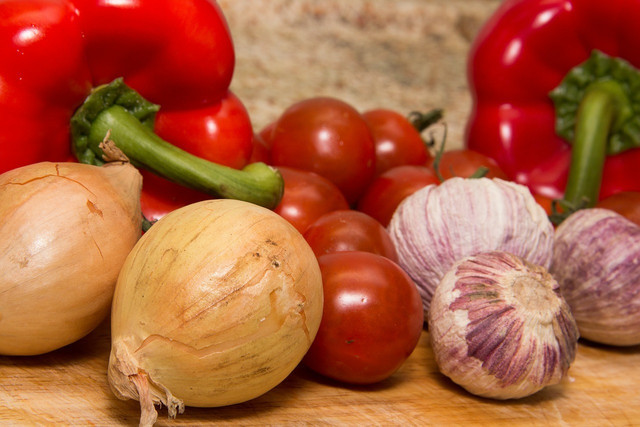 Thieboudienne is good for using up leftover vegetables and thus food waste to avoid. Basmati rice, tomato paste ingredients, as well as sweet potato, eggplant, carrot and cabbage should be the main ingredients. You can adapt other vegetables according to the season and what you have at home. in the year Utopia Seasonal Calendar find out which vegetables are regionally available in Germany and when.
Read more at Utopia.de:
** noted ** or orange underlined Some of the links to supply sources are affiliate links: if you buy here, you are actively supporting Utopia.de, because we will then receive a small share of the revenue from the sale. More information.
Do you like this post?
Thanks for the vote!