In fact, everyone likes noodles. This is probably because there are countless different dishes and therefore there is at least one chance that everyone will like it. Recently, so-called one-pot pasta is particularly popular – a pasta dish that is cooked in just one pot.
So you don't need a pan or an extra pot for the sauce, everything simmers together in one pot. It saves a lot of time before and after a meal, because the cooking process does not require a lot of supervision, nor does it require a lot of washing up with a full stomach.
Read also: Bake your own rolls with only three ingredients: They are so crispy, so fluffy – if you know THESE tricks! >>
Despite its simplicity, there are no limits to creativity. There are recipes with lots of vegetables, different types of pasta and also different cheeses. This recipe features a true classic: penne with tomato and mozzarella sauce.
Ingredients for one-pot pasta with tomatoes and mozzarella
You will need 500 grams of penne (or other type of pasta), 2 cloves of garlic, 1 onion, 1 package of cherry tomatoes, 1 package of mozzarella balls, 2 tablespoons of tomato paste, 1 teaspoon of instant broth, 1 liter. water, a few leaves of basil, salt, pepper, olive oil.
Read also: Fluffy and tasty: GDR-era sugar-almond cake – just like grandma used to make it! >>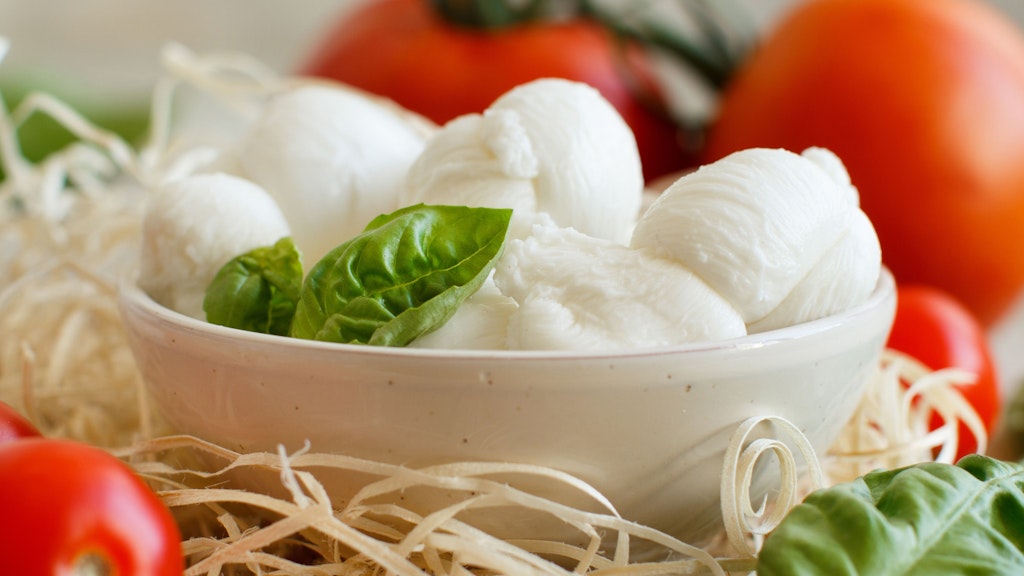 Read also: Cleaning the bathroom: If you know these ingenious tricks, you will save so much work! >>
A delicious one-pot pasta recipe with tomatoes and mozzarella
Here's how it works: First you need to get all the fresh ingredients in the right size. To do this, cut the onion into small cubes, chop the garlic cloves, quarter the cherry tomatoes (if they are particularly small, it is enough to halve them), as well as cut the mozzarella balls into quarters.
Then put all the ingredients except the water and the mozzarella balls in a saucepan in which you have already heated a good drop of olive oil. Make sure the onion, garlic, and tomato paste are on the bottom so that these ingredients get the roasted flavors.
After less than a minute, pour everything down with a liter of water, stir intensively and let everything simmer under the lid for 12 minutes on medium heat. Then add mozzarella balls cut into four, a good pinch of salt and pepper and a drop of olive oil. If the water is low, add more, it shouldn't burn anything.
Let the mozzarella soak for another five minutes on a low heat, then stir again and season your delicious one-pot pasta with tomatoes and mozzarella again with plenty of salt and pepper. And then the dish is ready.
Enjoy your meal!