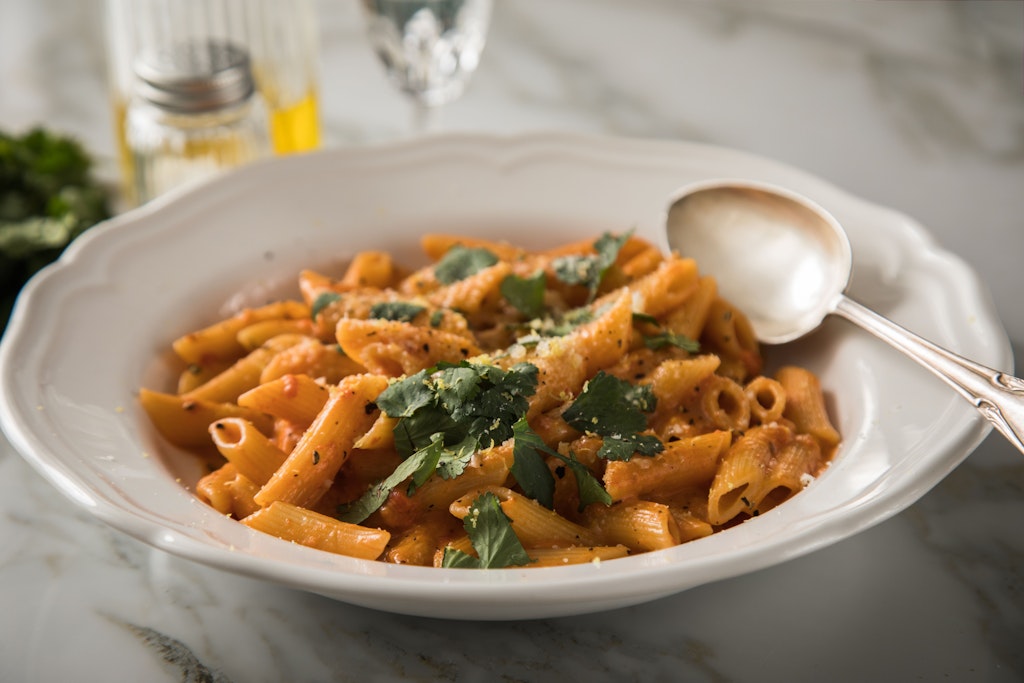 Butter, jam, sausage or cheese are placed on the beloved rolls, rolls or Schrippen – this is what a typical German breakfast looks like for many. Elsewhere in the world, however, something else is popular: noodles for breakfast.
When "Breakfast Pasta" is made from whole grain, chickpeas or lentils, the body receives valuable fiber in the morning. The Federal Center for Nutrition (BZfE) explains the benefits of pasta breakfast. It can be combined with homemade tomato sauce, green pesto, fried, scrambled eggs or poached egg, and it looks more like breakfast.
Linguine with green asparagus, pea and goat cream cheese or farfalle with spinach and edamame, basil and roasted cedar seeds also makes delicious combos. Want more ideas for breakfast? BZfE nutrition experts explain how to make them quickly:
Quick and easy to prepare: spaghetti aglio e olio
How about spaghetti with aglio and olito for breakfast? Finely chop the garlic cloves, brown in olive oil with a little chilli, add fresh parsley and a little salt and mix with the finished paste.
Spaghetti carbonara
Spaghetti carbonara with toasted bread and scrambled eggs is a regular breakfast served in New York City restaurants. The pasta is cooked al dente. At the same time, fry the bacon in a pan until crispy, adding the crushed garlic at the end.
Whisk the eggs in a bowl, mix in the grated hard cheese and season with pepper. Add hot pasta to the pan, mix quickly and stir in the egg mixture. A little paste water makes the sauce a nice cream.
Read also: Heidi Klum gives an intimate insight into her family life: Her eldest daughter Leni turns 18! >>
Spaghetti omelette
You can enjoy an omelette of spaghetti leftovers for breakfast. To do this, chop the shallots, green peppers and small tomatoes and mix with beaten eggs. Season with salt, pepper and fresh parsley and add the cooked pasta. Fry in a pan over low heat for a few minutes and enjoy warmly.
If you don't want to stand by the stove in the morning, you can finish the pasta last night and heat it the next day.