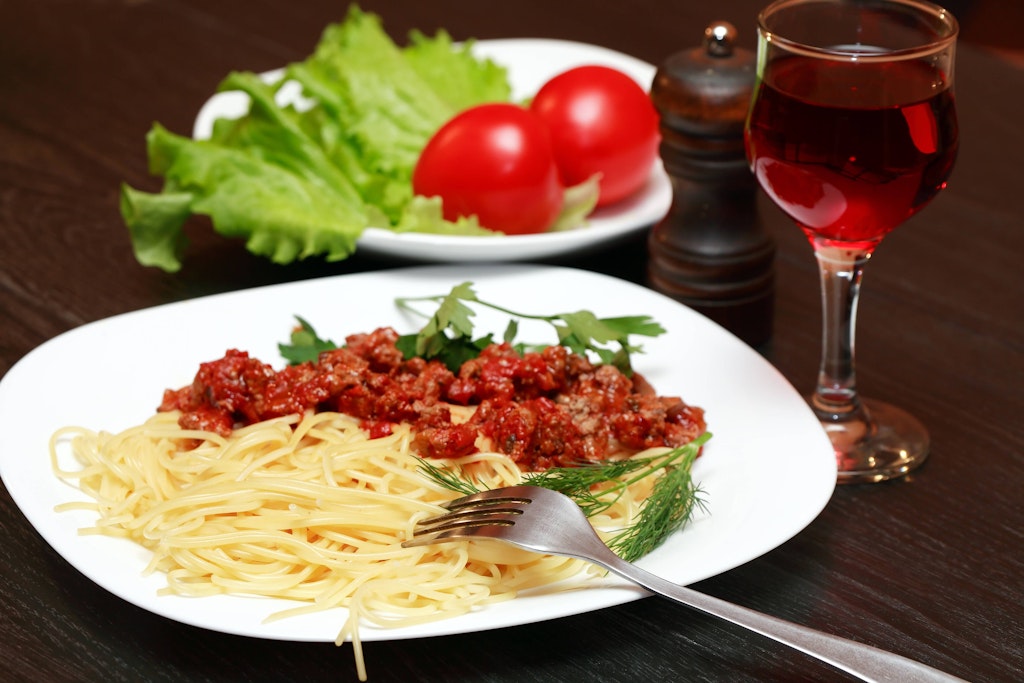 What dishes do you mean when you think of food that feels good? The real Italian classic will surely come to mind for many: Spaghetti Bolognese! The pasta with delicious meat sauce and cheese tastes good for young and old alike – and binds generations. But: have you ever baked Bolognese out of a glass or jar, but homemade? It's not that hard! Here is a recipe for the best Bolognese in the world.
Read also: Traditional Königsberger Klopse: Grandma's recipe for real experts! >>
Bolognese recipe: this is how the pasta sauce works in an instant
And it actually consists of two stages – "Soffritto" and "Sugo". "Soffritto" is a mixture of vegetables that are fried, "Sugo" is a meat-tomato sauce. Together, they create the perfect Bolognese, which is simply a dream when served with spaghetti. Be sure to give it a try – here's the recipe.
Read also: Saxon potato soup from the GDR cookbook: This is what Grandma always did – here is the recipe! >>
Ingredients to make the perfect Bolognese
What is needed: 125 grams of butter, a little olive oil, 2 onions, 3 carrots, 3 celery sticks, 1 kilogram of minced beef, a little white wine, 250 milliliters of milk, 1.5 cans of tomatoes, 2 cloves of garlic, salt and pepper, 1 packet of spaghetti, 250 grams grated cheese.
Read also: Did you know? Potatoes, beans, zucchini: These foods can be toxic if not prepared properly! >>
Here's how it works: first heat the butter in a pan with a drop of olive oil. Wash and cut the onions, carrots and celery sticks and cut into small cubes. Fry vegetables in a mixture of butter and olive oil until soft. This should be done on low heat and very slowly. Vegetables should be simmered slowly, not fried.
Read now: Brilliant pancake from the oven! Tortilla with green asparagus and fresh herb dip >>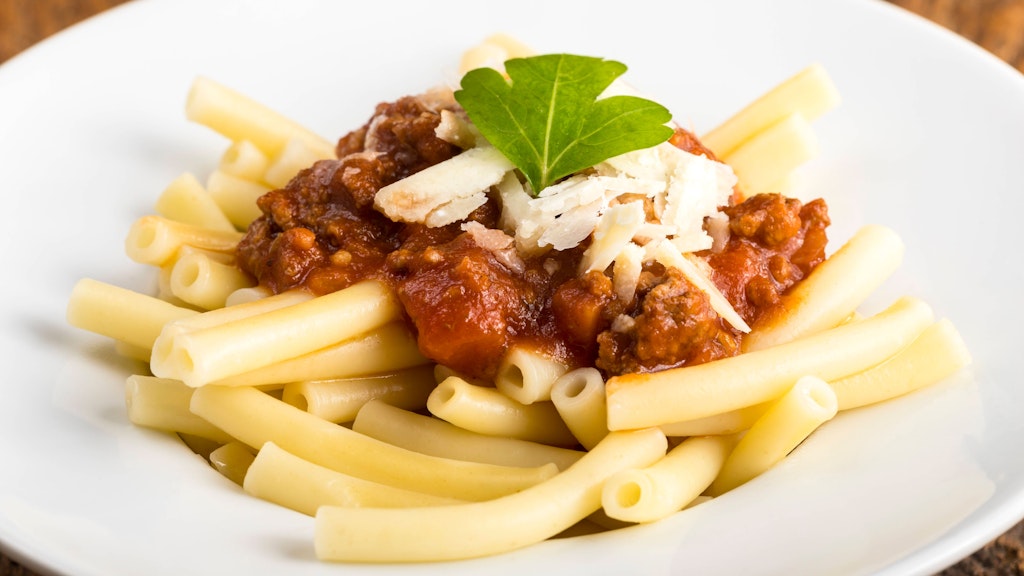 Read now: Ultra-fast, super-delicious, delicious: WITH THIS recipe, the success of penne al arrabiata is guaranteed! >>
Bake your own delicious Bolognese: it works with this recipe!
At the same time fry the minced beef in a large pan until lightly browned. Deglasse with white wine and pour in the milk. Mix well. Then add the tomatoes and bring to a boil. Now add the vegetable mixture. Peel and finely chop the garlic cloves and add to the sauce.
Read also: Outrageous fraud: phone fraudsters scare their victims with this new scam – just don't fall for it! >>
Now everything should mature – and for a long time! For Bolognese, it is best for four to five hours on low heat. If too much liquid evaporates, a little water or broth can be poured in from time to time. At the end of the cooking time, boil the pasta according to the instructions on the package and serve with the Bolognese and grated cheese. Enjoy your meal!
You may also be interested in: The Difference Between a Grill Classic: Do You Know a Pasta Salad with Pesto? She IS SO TASTY! With this recipe, you can enchant the garnish very quickly >>