Many people associate Brussels sprouts with heavy German cuisine. Perhaps a little overcooked as a side dish to the meat – and accordingly unpopular is actually such a tasty vegetable, especially with children. But there are dishes and cooking methods that make the best of winter vegetables. Like these delicious noodles that are ready in less than half an hour!
Ingredients for delicious spaghetti with Brussels sprouts and parmesan
For two people, you will need 300 grams of spaghetti, 250 grams of Brussels sprouts, 100 grams of Parmesan (or Pecorino Romano), 2 garlic cloves, 8 basil sprigs, olive oil, salt and pepper.
Read also: Brussel sprouts with a sweet and spicy crust: This is how winter vegetables taste in summer! >>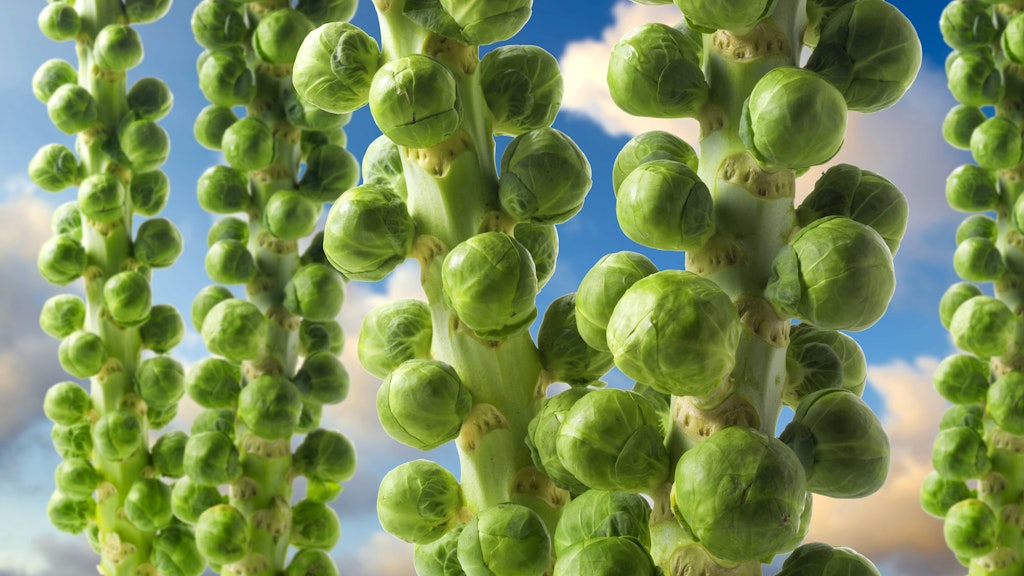 Read also: Green asparagus with spaghetti and parmesan: you must try this delicious and quick pasta recipe >>
Recipe for delicious spaghetti with Brussels sprouts and parmesan
Here's how it works: First, boil the pasta in plenty of salted water until they're almost al dente. Just before flipping the noodles, scoop out 2-3 ladlefuls of the starchy pasta water and set aside.
Then you can take care of Brussels sprouts. Cut off the woody end of the stem and remove the dark outer leaves. Now rinse the florets under cold water and cut them into rings parallel to the stem.
Remove the basil leaves from the stem and cut into strips. Chop the garlic and fry in a good amount of oil in a pan.
Read also: Make a delicious garlic baguette yourself: you have to try THIS simple recipe! >>
When it starts to colour, add Brussels sprouts and half the basil. Season everything with salt and pepper and mix everything well. Then let the brussel sprouts color for a few minutes before adding the almost done spaghetti and at least half of the Parmesan and tossing everything together with a good ladleful of pasta water.
Continue tossing and tossing until the cheese, pasta and Brussels sprouts are well combined. If it's not creamy enough, add some pasta water and cheese.
When everything is ready, you can serve delicious spaghetti with Brussels sprouts. Add the remaining basil to the plate and it's ready to serve!
Enjoy your meal!