Spaghetti Carbonara is not only a popular dish in Italy, the homeland of pasta, but it is also on many menus in Germany. But anyone who has ever eaten carbonara south of the Alps rubs the eyes of the many restaurants in the country that serve them and the cream and ham inside the pasta. We will have an original recipe for you so that you can take care of things with a delicious pasta in the future!
Read also: Delicious strawberry-asparagus salad with feta and cedar pine nuts – summer evening recipe! >>
Spaghetti Carbonara: This is how the popular pasta came about
There are various theories about the origin of the Spaghetti Carbonara dish. A very widespread legend says that the dish goes back to coal traders, who cooked pasta with bacon and grated cheese during breaks. Alla Carbonara actually means coal burners. However, written evidence of the food is only found after World War II, and historians now speculate that carbonara spaghetti did not emerge until after 1944, after the Allied conquest of Rome, as the Italian cooking culture with the US Army egg powder and bacon began. mixed.
Read also: Spaghetti Cacio e Pepe: these cheese pastes are a real Italian specialty! >>
Whichever story is true: Spaghetti Carbonara is one of the most popular pasta dishes in Germany. According to the 2019 YouGov survey, egg, bacon and cheese sauce were the second most popular pasta dishes. Only Bolognese was better. But how does real spaghetti carbonara work? Fortunately, very easy!
Ingredients for real Italian spaghetti carbonara
For three servings of spaghetti carbonara, you need 300 grams of spaghetti, 100 grams of pancetta or guancia, 100 grams of parmesan or pecorino romano, 3 eggs, salt, pepper and olive oil.
Also read: Simple tomato salad with red onion: this recipe is the perfect side dish for grilling! >>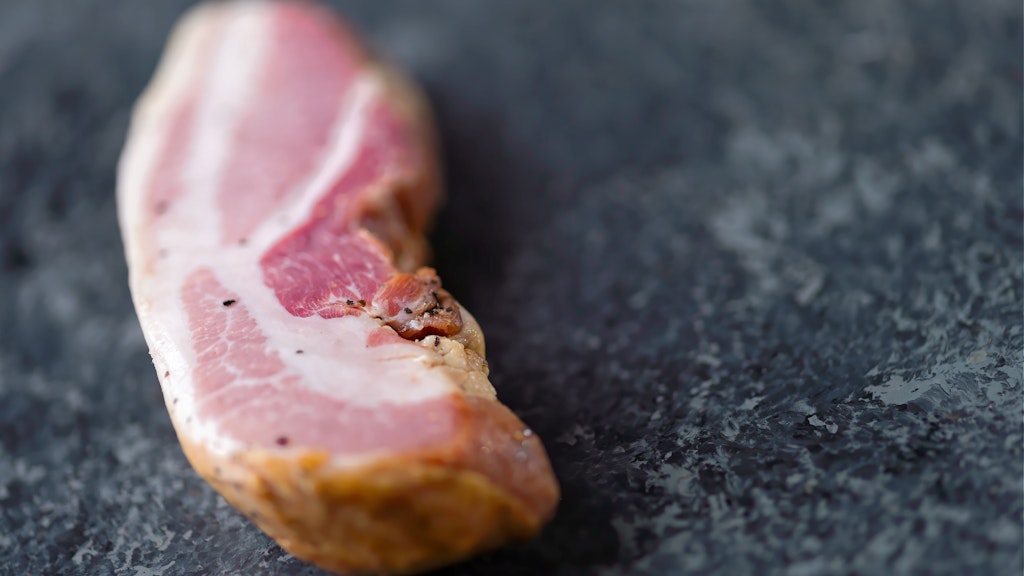 Read also: Summer salad with delicious eggplant chips: Use this tip to spice up your healthy dinner! >>
And that's how real spaghetti carbonara is made
Here's how it works: First, the spaghetti is cooked properly in salted water al dente. A small buying tip for spaghetti: the rougher the outside, the better the sauce will stick later. While the pasta is cooking, take out a proper scoop of pasta water and set it aside. You'll need it later.
In the meantime, grate the parmesan and mix with two whole eggs, one egg yolk and the crushed or freshly ground pepper. Extra salt is usually not needed because the cheese and bacon are salty enough. Cut the bacon into small finger-sized pieces (don't forget to remove the peel) and slowly melt in a pan over medium heat with a little olive oil. As a result, it loses a lot of weight and becomes really nice and crunchy!
Read also: Spaghetti al Amatriciana: According to this recipe, pasta with bacon and tomato tastes like Italian >>
Remove the pan from the heat, add the pasta, cheese-egg-pepper mixture and pasta water and mix until smooth. The sauce should stick to the paste. Caution: The pan must not be too hot, as the cheese-egg mixture must only be heated and not boiled. Otherwise you will quickly get a very cheesy scrambled egg.
The spaghetti is then ready to be served with carbonara. You can sprinkle fresh Parmesan on your pasta and then simply enjoy an authentic Italian pasta. Bon Appetit!