Pasta with white cabbage is a well-known dish. They are called Krautfleckerl in Austria, where the recipe originally came from. But have you ever tried pasta with Brussels sprouts? This recipe makes them incredibly delicious and really creamy!
Now read: A recipe for classic Florentines! Your Advent coffee party will be unforgettable with these delicious cookies >>
Ingredients for pasta with Brussels sprouts
You will need 300 grams of pasta (preferably rigatoni), 200 grams of Brussels sprouts, 100 grams of parmesan, onion, garlic clove, nutmeg, olive oil, salt and pepper.
Read also: Brussel sprouts the Italian way: pasta, Parmesan, Brussels sprouts and basil come together in this recipe >>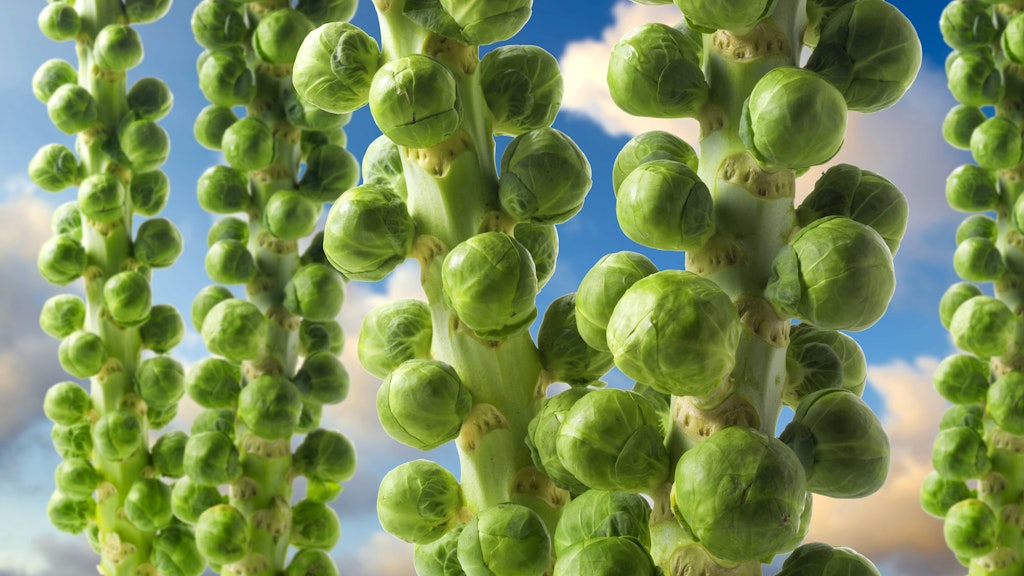 Read also: Brussel sprouts with a sweet and spicy crust: This is how winter vegetables taste in summer! >>
Recipe for pasta with Brussels sprouts
So it's done! First you need to clean the Brussels sprouts. In doing so, remove the woody end of the stem and remove the outer dark leaves. Then quarter the Brussels sprouts and set aside. Next is the onion and garlic. Cut the onion into small cubes and the garlic into thin slices.
Then add pasta water well seasoned with salt and cook the noodles in it until al dente. Use plenty of pasta water, as this recipe calls for two ladlefuls just before the pasta is done.
While the pasta is cooking, start by grating the parmesan if you haven't already bought it. Then heat the olive oil in a pan and fry the onions until they start to color. Then add garlic and quartered Brussels sprouts to the pan and fry for a few minutes. Season with salt and pepper and heat over medium-high heat.
Read also: Delicious brussels sprouts recipe: Mashed potatoes and brussels sprouts are so easy to make >>
After a few minutes, when the pasta is almost ready, deglaze the Brussels sprouts, onion and garlic with a ladleful of pasta water and simmer until the water is almost gone. Add a good pinch of nutmeg here.
When the time comes, you can add the drained pasta to the pan and, stirring constantly, add a drop of olive oil and grated parmesan. As they continue to stir, they add small amounts of pasta water until the cheese is really creamy around the pasta and Brussels sprouts. Season everything with salt and pepper and the delicious dish is ready!
Enjoy your meal!
Read also: Another recipe with red cabbage: try this delicious pan with potatoes >>