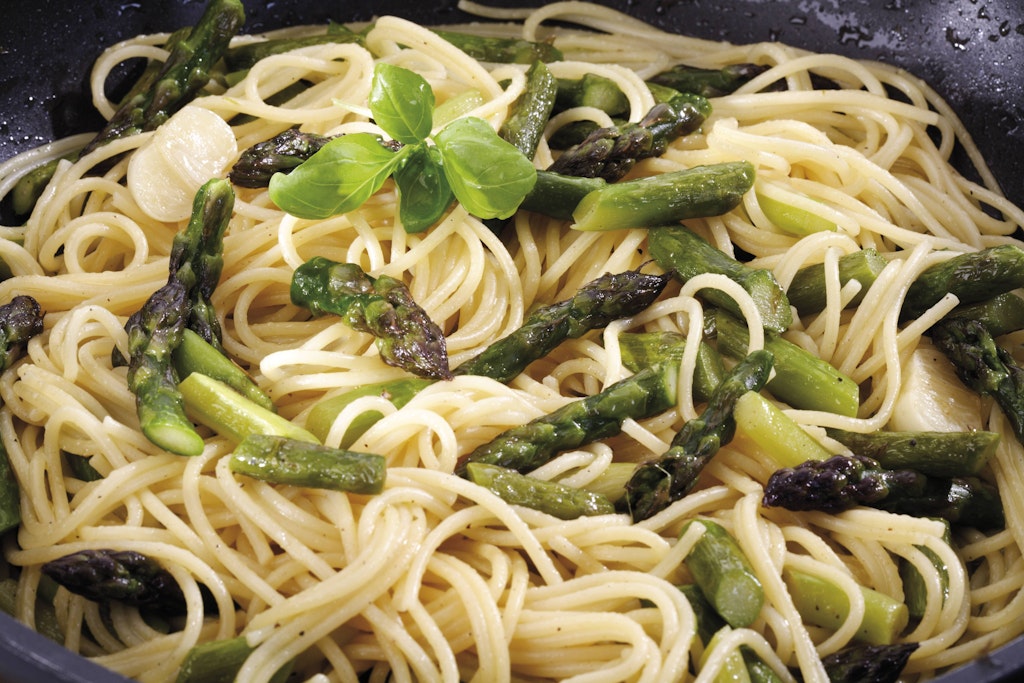 After a long wait, they are finally in the supermarket: delicious white and green asparagus sticks! While white asparagus is usually served in the classic way with hollandaise sauce or as a soup, green spears invite a little more experimentation. Possible recipe: Spaghetti with delicious asparagus cream sauce!
Ingredients for spaghetti with asparagus cream sauce
For two servings you will need 200 grams of spaghetti, 250 grams of green asparagus, 50 milliliters of vegetable broth, 60 grams of parmesan, 1 tablespoon of creme fraiche, salt, pepper and olive oil. You will also need a blender.
Also read now: Mashed sweet potatoes with delicious tahini sauce: This filling recipe has only 420 calories >>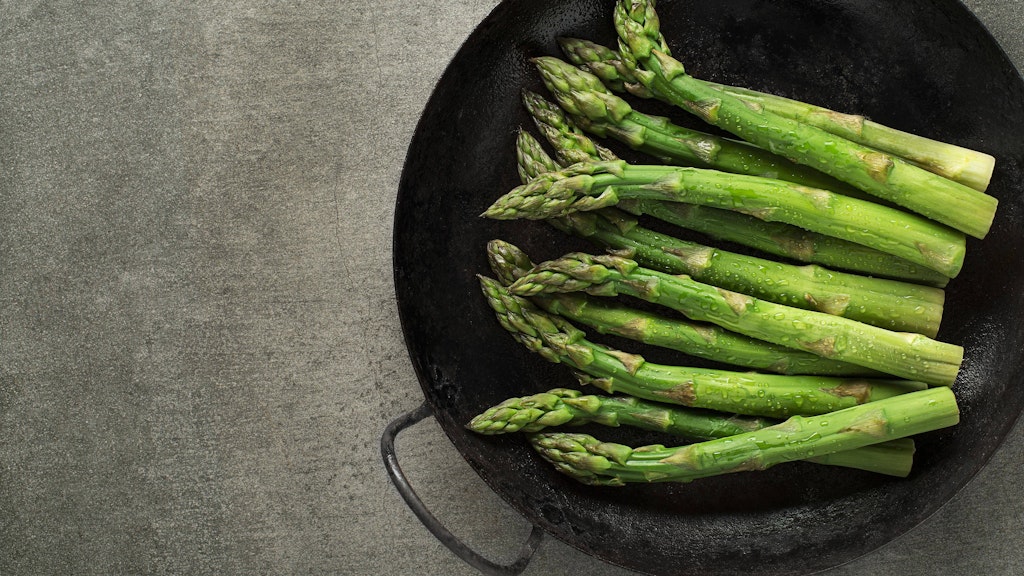 Recipe: This is how spaghetti with asparagus cream sauce is perfect
Here's how it works: first heat a pot of well-salted water and then cook the spaghetti in it until it's almost al dente. Additionally, remove two to three ladlefuls of the starchy pasta water during cooking.
Then take care of the asparagus. It is rinsed off and freed from the woody end. Now cut off the heads and fry them in olive oil in a pan for a few minutes until the asparagus heads start to color. Then place them on a plate and set aside.
Read also now: Incredibly delicious chickpea schnitzel: Just make THIS vegan dish yourself without additives >>
The remaining asparagus beans are also cut into small pieces and fried in the same pot. After a few minutes, you'll be quenched with vegetable broth and a ladleful of pasta water. Then it should all boil and boil on medium heat for five to seven minutes.
Then remove the pot from the stove and puree everything thoroughly. Now stir in the crème fraîche and add the almost finished spaghetti and half of the grated parmesan.
Read also: Delicious slimming casserole with asparagus and zucchini! THIS recipe makes losing weight fun! >>
Now the noodles are ready to be cooked in the sauce. The sauce should be creamy around the noodles. If it's not creamy enough for you, just add ladles of pasta water and season with salt and freshly ground pepper.
When the spaghetti and asparagus cream sauce is the right consistency, transfer it to a plate, sprinkle with Parmesan and top with the fried asparagus heads.
Enjoy your meal!
Read also: Chancellor Adenauer had the Social Democrats spied on >>