Everyone knows eggs in mustard sauce. The dish was always popular during school lunches or served at home. What about pasta in mustard sauce? And then with the meatballs? Can it really taste good? Yes, you can and really well! At least if you remember a few things.
Pasta with meatballs in mustard sauce: you will need these ingredients
For a simple recipe, you will need 500 grams of ground beef, 300 grams of cream, 500 grams of penne (or other pasta), 3 tablespoons of mustard, 1 bunch of parsley, shallots, salt and pepper, 250 milliliters of water. .
Also read: Mustard is so healthy: Did you know how many great ingredients are in a delicious spice paste? >>
First, separate the coarse stems from the parsley and finely chop the leaves. Mix half of it with ground beef, a tablespoon of mustard and chopped shallot. Knead it all well for a few minutes, add a good pinch of salt and a small pinch of pepper and knead the whole thing again.
Pasta with meatballs in mustard sauce: the pasta must be al dente
In the meantime, you can cook the pasta al dente in well-salted water. A little trick: if you take the 250 milliliters of water you need later for the sauce from the starchy pasta water, everything will be even creamier.
Read also: For sandwiches, grilling or raclette: This is how you make a delicious honey-mustard sauce yourself! >>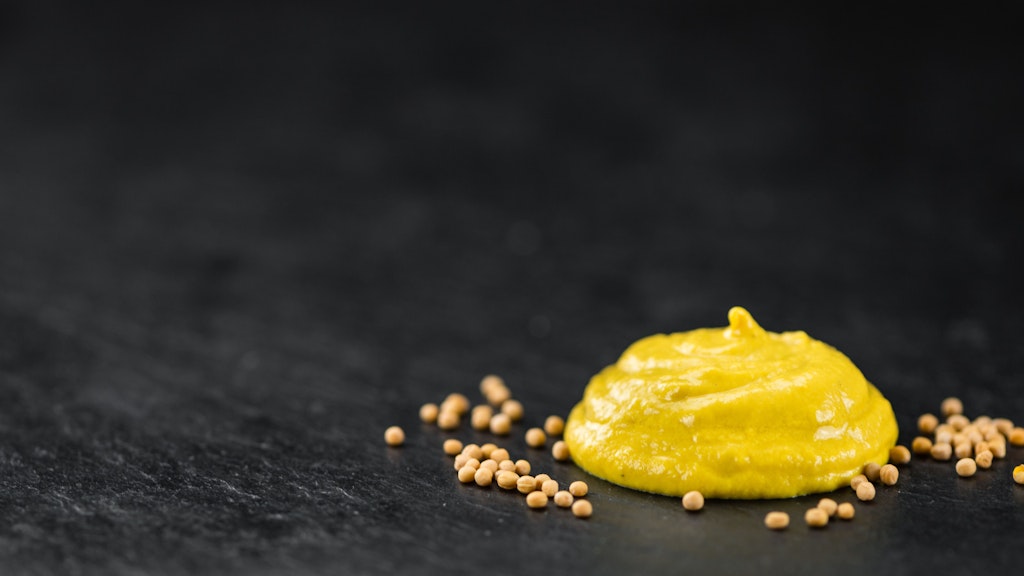 Read also: Can red cabbage be eaten raw? Of course – and THESE are the best recipes for it! >>
Then, with moistened hands, form small balls from the mixture and fry them in the pan on all sides. When the balls are colored, cover everything with (pasta) water and let the balls cook in it for about five minutes.
Noodles with meatballs in mustard sauce: This is how a delicious sauce is made
The meatballs can then be removed and temporarily placed on a plate. To do this, mix the cream, the remaining two tablespoons of mustard and the other half of the chopped parsley into the sauce until everything is mixed. The sauce should then be simmered for five minutes and then seasoned with salt and pepper.
Then the cooked noodles and the meatballs set aside are added to the sauce and stirred for a few more minutes until the noodles have really absorbed the sauce. If it's not creamy enough for you, feel free to add a little more pasta water and let it sit for a few more minutes. Then pasta with meatballs in mustard sauce is perfect!
Enjoy your meal!