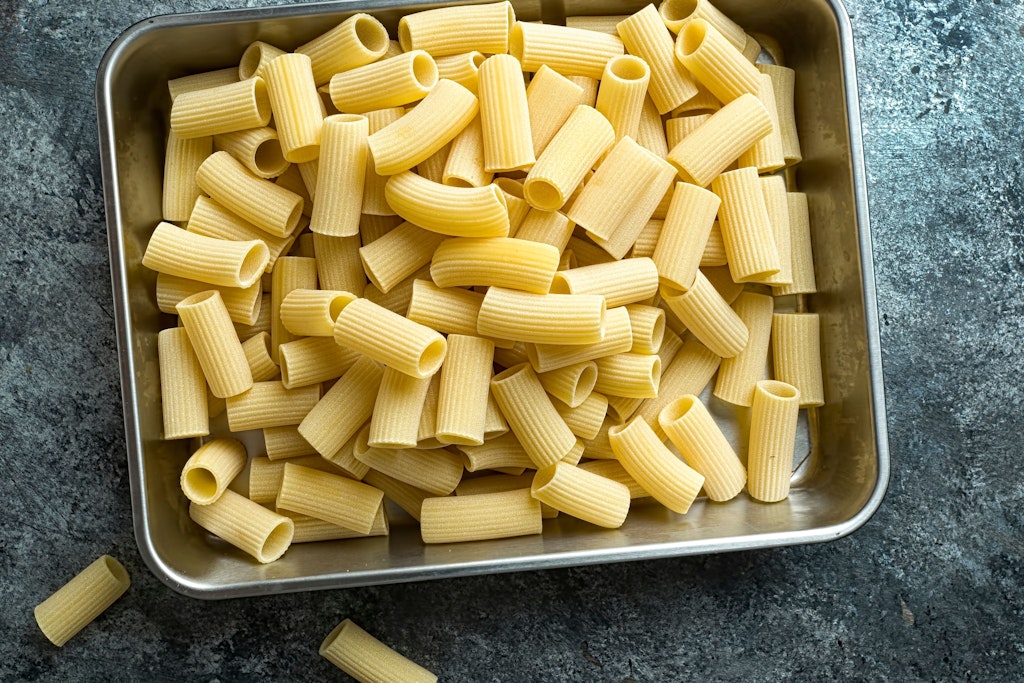 Pasta dishes are not only one of the most popular dinner recipes in Germany, and there are many reasons for this: they have a great consistency, they can be combined with almost anything, and in most cases the cooking process is also quite simple. Just like here with delicious pasta with salami, mushrooms and broccoli!
Ingredients for pasta with broccoli, mushrooms and salami
For 2 servings you will need 180 grams of pasta (rigatoni is best), 200 grams of brown mushrooms, 150 grams of broccoli, 70 grams of salami in one piece, 1 onion, 3 cloves of garlic, 40 grams of Parmesan.
Read also: Spaghetti Cacio e Pepe: these cheese pastas are a real Italian specialty! >>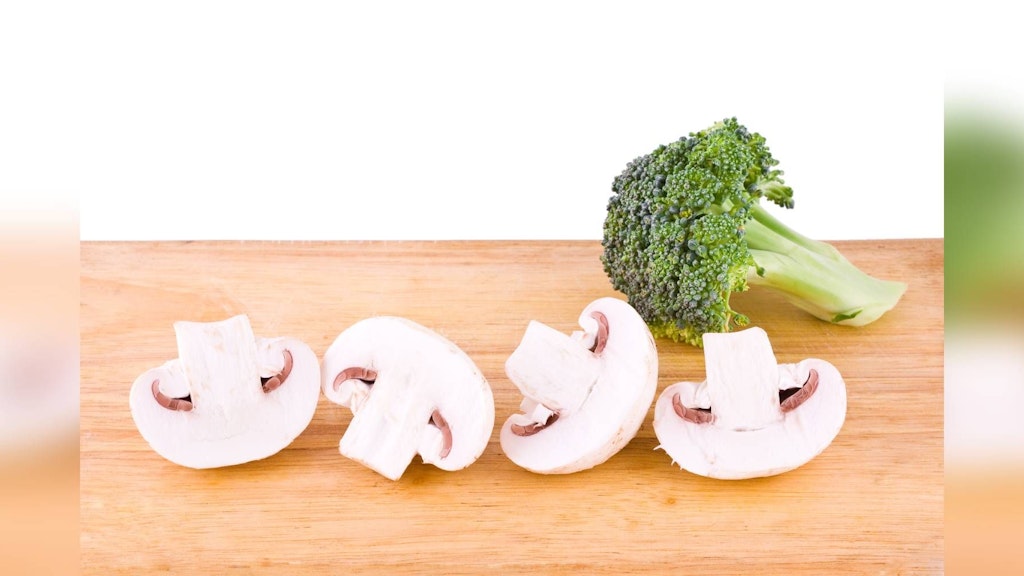 Read also: Easy Broccoli Pasta Casserole: The Perfect Family Dinner >>
Rigatoni with broccoli, mushrooms and salami: recipe
Here's how to do it: First, put well-salted water in a saucepan and cook the pasta almost al dente, then drain. While cooking, pour out a few ladlefuls of the pasta water.
Now clean the mushrooms with a damp cloth and wash the broccoli under cold water. Cut the mushrooms into eighths and the broccoli into bite-sized florets. They can also use the stem parts if they slice it thinly or use it for soup some other time.
Onion is cut into small cubes, salami too, garlic is cut into thin slices.
Now heat the oil in a pan and add the onion and half the salami and fry for a few minutes until everything is colored. Then add the remaining salami, garlic, broccoli and mushrooms to the pan and fry for a few minutes. Season carefully with salt and plenty of pepper.
Read also: Delicious, simple, quick to prepare! This is how you manage to make the perfect spaghetti aglio e olio >>
Before the garlic gets too dark, remove the contents of the pan from the pasta water with a slotted spoon and let it simmer for another minute or two. Then add the pasta, half of the parmesan and half of the pasta water with a ladle.
The pasta should now cook with the vegetables in the pasta water. The starch and parmesan create a creamy sauce that surrounds the pasta and vegetables.
Then transfer the pasta and vegetables to two plates, sprinkle everything except the remaining parmesan and enjoy the rigatoni with salami, mushrooms and broccoli.
Enjoy your meal!